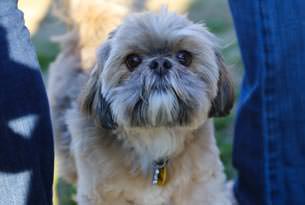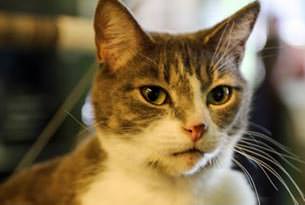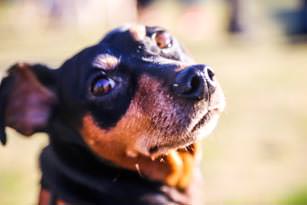 All dogs must leave on a collar and leash and cats must leave in an approved pet carrier. We also require that your new pet see a private veterinarian within the first 15 days following adoption. We also require that dogs/puppies leave our facility with at least one dose of flea and heartworm prevention.
Yes. All of our animals are spayed/neutered before leaving our facility. Some animals may be pre-adopted if they have not yet received spay/neuter surgery at the time of adoption. This means that you can adopt the animal, but you will come to pick up your pet after he/she has received surgery the next weekday.
All animals receive vaccinations on a set schedule while at the Greenville Humane Society. However, some animals will still require additional rounds of vaccines after you adopt. You will be given the animal's medical and vaccine records and your vet will recommend the proper scheduling of any remaining vaccinations.
The adoption process will take at least an hour altogether. To start, we require adopters to spend a minimum of 15- 30 minutes bonding with their chosen animal. Bonding rooms and an outdoor courtyard (to meet adult dogs) are available. Adopters will then spend at least thirty minutes reviewing the GHS adoption contract  and the animal's medical summary with an Adoption Counselor.
Yes. We reccomend potential adopters to bring in their dog (s) to better ensure a harmonious relationship between their dog(s) and the new addition. In addition, you are welcome to bring in your cat to meet one of our dogs or cats. We require proof that your animals are up to date on vaccinations. Please bring records for the following: Rabies, Distemper/Parvo (Dogs only), Bordetella (Dogs only) and Feline Leukemia (Cats only).
No. Past experience has proven that, despite good intentions, many people who asked to place an animal "on hold" never returned to adopt that pet. As a result, during that period, many may have missed out on an opportunity to find a forever home. Animals are only put "on hold" for individuals who have completed a Breed-Specific/Highly-Desirable Wait List form or if the individual wants to bring their personal animal to conduct a meet and greet. All potential adopters must be present for the adoption process. No payments for adoptions can be taken over the phone.
Our adopters have 15 days to return an animal. You will receive an animal exchange form in the amount of the adoption fee and can only be used to adopt another animal. The exchange form is valid for 90 days towards another adoption and is not applicable to retail/services. After 15 days, one is no longer eligible for an exchange and the animal must be re-evaluated by our admissions department.
We respect the privacy of each customer and partner shelter, therefore all contact information is strictly confidential. The only information we will provide is that found in the animal's personality profile.