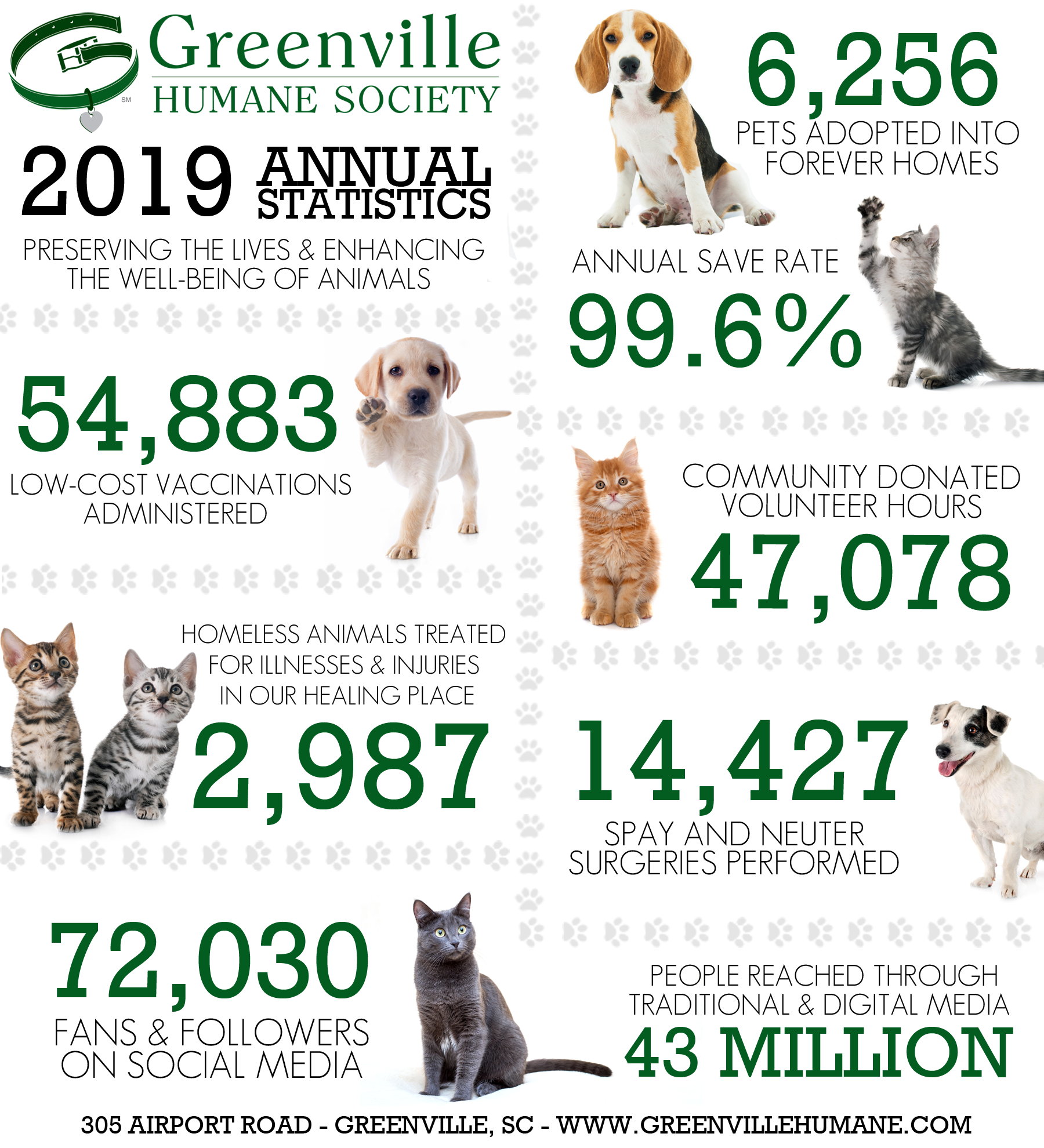 2019 Year in Review
Adoptions: Adopted 6,256 pets into forever homes.
Annual Save Rate: 99.6% (5,802 animals were admitted to the shelter in 2019. 24 or .4% were euthanized to end their suffering from illness.)
Admissions: In 2019, 48% of Greenville Humane Society animals were owner surrenders and 52% were transferred from other animal shelters. We now partner with 41 high euthanasia shelters in 8 states to pull animals. By doing so, we are helping to lower the euthanasia rates in the entire Southeast.
Spay/Neuter Surgeries: 14,427 surgeries in 2019. 9,285 of these were public surgeries.
Vaccine Clinic: 54,883 vaccines were administered at the Greenville Humane Society.
Healing Place/Hope Fund: 2,987 animals were treated for serious diseases and illnesses (in homes and onsite), a 28% increase over 2018.
Volunteer Program: 47,078 total volunteer hours donated in 2019. On average, 252 active volunteers each month.
Greenville Humane Society Website/Social Media: 345,607 unique users visited our website a total of 741,055 times in 2019. Of these visitors, 45% were new. 72,030 people followed our journey on Facebook and Instagram with an annual reach of almost 6 million.