Group Volunteer Experiences
Get involved with our cause by donating your time to volunteer at our facility!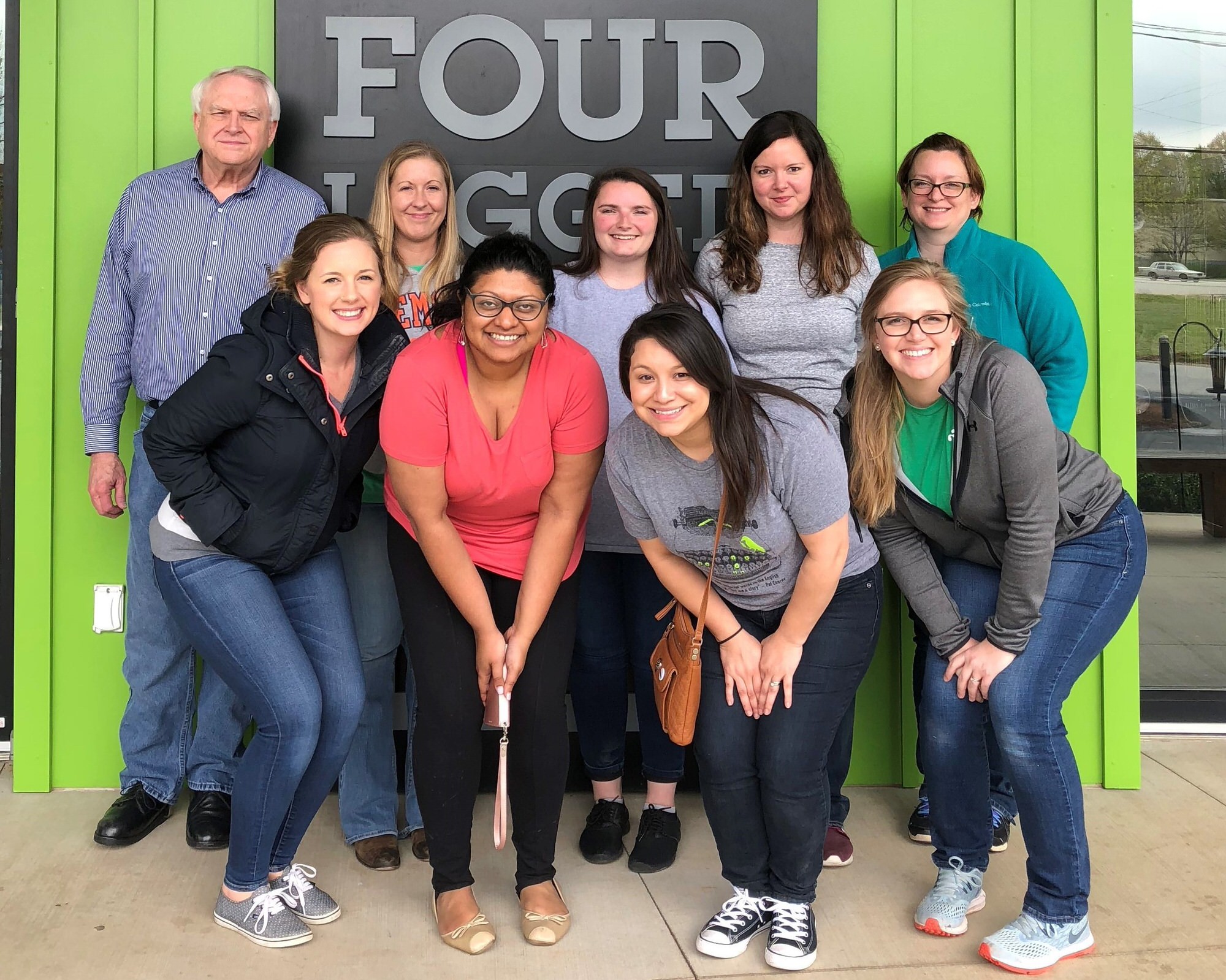 Are you searching for an opportunity for your company, group, class or friends to give back to the homeless pets in your area? We would love to have you donate a small portion of your time to the animals in our care. Through a Group Volunteer Experience with the Greenville Humane Society, your group will help enrich the lives of the animals in our care as well as help us work towards achieving our everyday mission!
Group volunteering is available Monday-Wednesday; no weekends are available.
We recommend group sizes range between 3-10 members.
All group members must be over the age of 18.
No outside family or friends will be permitted. Only members of the organization are allowed to participate in the group volunteer experience.
Groups must arrive on time and appropriately dressed – comfortable and conservative clothing, closed-toe shoes, and appropriate weather gear. Late arrival for your group experience may result in cancellation or having to reschedule.
Each group member will be required to fill out our Code of Conduct and Release Form prior to volunteering with our organization. This form ensures that all group members are aware of our policies and procedures before arriving. This form is to ensure both our volunteers and our animals are safe.
We ask that groups who are interested in Volunteer Experiences kindly donate items off of our wish list, or make a small monetary donation. These items are used to help care for our animals as well as our facility every day and are vital to our success as a privately owned non-profit.
We have two different opportunities that your group may choose from when dedicating your time to our cause:
Onsite Group Experience
During an onsite group volunteer experience, your group will be hands on at our facility completing tasks that will directly benefit the animals in our care.  Some of our typical tasks you may perform include:
Unfolding Newspaper for Puppies and Kittens
Opening Syringes and Preparing Paper Collars
Putting Together E-Collars for Post-Surgery Pets
Making Peanut Butter Kongs for Animals
Preparing Individual Flea/Tick/Heartworm Packets
Folding Laundry/Washing Dishes in our Volunteer Room
Helping with Mail by Stamping and Sealing Envelopes
This opportunity is available Monday – Wednesday from 1:00pm – 3:00pm.
Embark
Embark is an opportunity for your group to take our adoptable adult dogs on walking adventures off campus! During Embark outings, we focus on socializing our dogs, giving them the proper exercise to stay mentally and physically fit, and promoting them to the Greenville community.
If your group chooses to Embark with us, they will get to choose a location of their choice around the Greenville community to walk our adoptable adult dogs alongside our Volunteer Coordinator. All Greenville Humane Society Dogs will be transported to your desired location in the GHS Van, and volunteers may carpool to the destination.
This opportunity is available Monday-Wednesday from 9:00 AM – 12:00 PM.
*Please Note: Desired date must be at least two weeks out at time of application request.
Embark has ended for the season and will resume in Spring 2020.