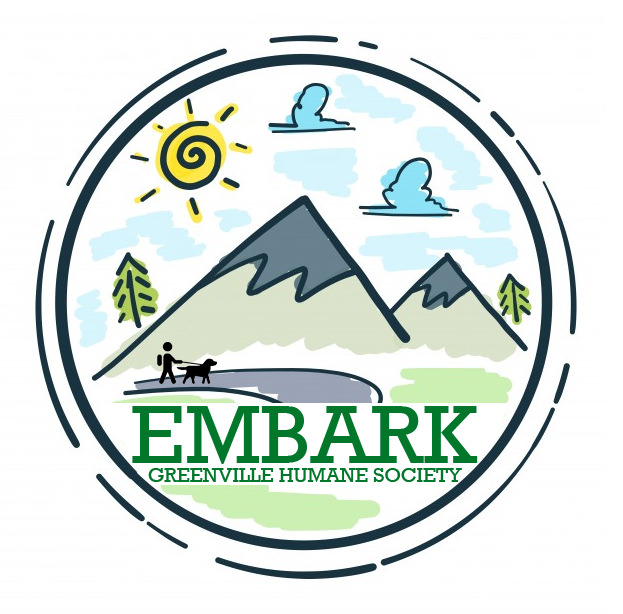 EmBARK is a volunteer-lead program that takes our adoptable adult dogs on a morning walking adventure off campus! Our volunteers will take our dogs to beautiful locations in the Greenville community and help us in hiking our way to our next adoption! This program is a great way for our adult dogs to see what life is like outside of the Greenville Humane Society so they will be better prepared for a loving forever home once they are adopted.
GOAL
Through EmBARK, our volunteers focus on giving our adult dogs proper exercise to stay both mentally and physically fit, socialization with both other dogs and people, and promotion to the Greenville community. Through this program, we are also able to gain valuable insight about the personalities and characteristics of each dog in our care that we can then share with potential adoptees.
GET INVOLVED
If you are energetic, active, and have a passion for both animals and wide open spaces, EmBARK may be the program just for you! All participants must be at least 18 years of age and have previously completed 10 hours volunteering with the Greenville Humane Society prior to becoming eligible to apply. For more information, please email Volunteer Coordinator – Samantha Baker, at samanthab@greenvillehumane.com.
Looking to EmBARK but not a current volunteer?