We can bring the Greenville Humane Society to YOU!
Whether you are from a community center, a non-profit group, a religious organization, or a business, we are happy to visit your location to provide an in-depth exploration of humane themes with your audience. Presentations include lively discussion, props, hand-outs, and a short visit with one of our adoptable puppies!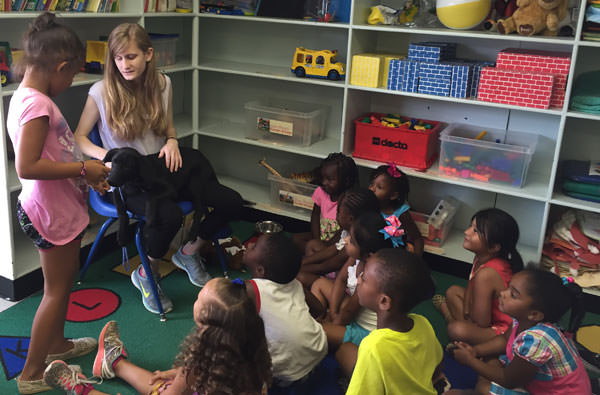 To schedule a presentation, please contact our Director of Humane Education, Bonnie Wallin, at bonniew@greenvillehumane.com or call 864-263-5602.